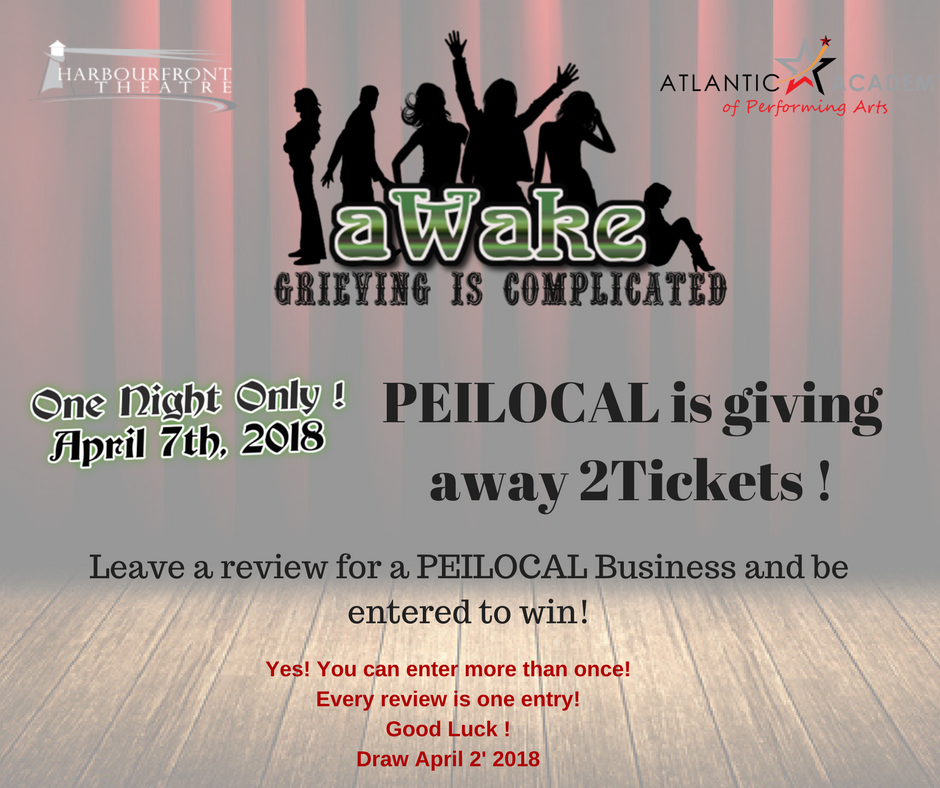 Leave a review for a PEILOCAL Business and be entered to win!
PEILOCAL is giving away 2Tickets !
Yes!
You can enter more than once!
Every review is one entry!
Good Luck !
Draw April 2′ 2018
Simply create an account and review as many businesses as you like !