Do you own this business?
Thank you for helping us keep PEILOCAL.COM accurate and up to date !
It means alot to us to help people support local !
By verifying your listing you are helping us verify to the public that you are indeed locally owned here on Prince Edward Island
Whichever package you choose, we are thrilled to be promoting your local business on PEI's largest Resource for "only" locally owned businesses!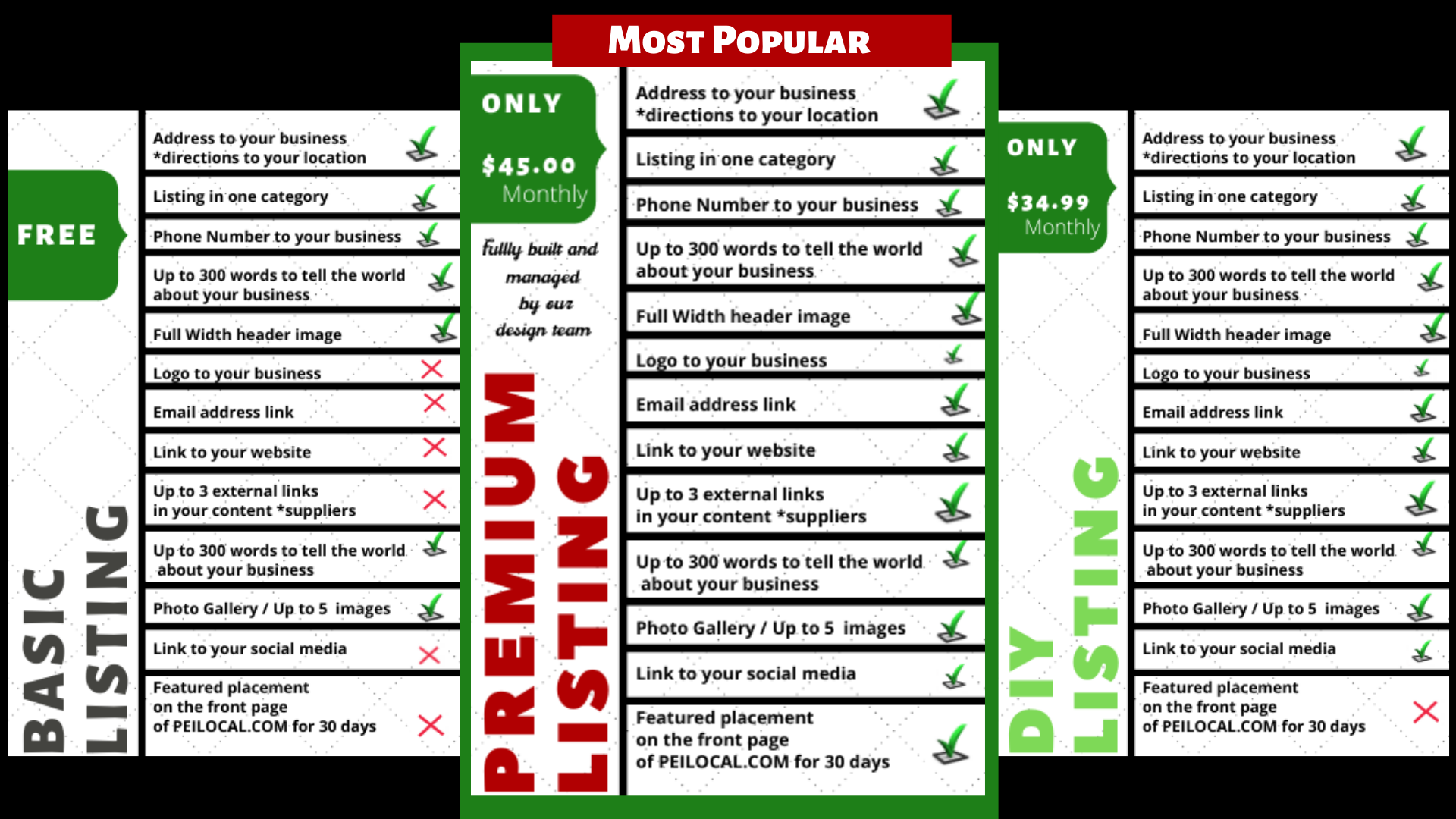 Include any additional information you would like to include in your listing , in accordance to your chosen package. 
You must
sign in
to claim a listing.